Haunted Cities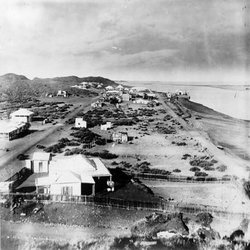 "The eye sees only what the mind is prepared to comprehend. "
~Henri Bergson
There are several haunted cities
throughout the world. Typically, when we think of ghost towns, we think of old, deserted buildings and dusty roads. If you are interested in the paranormal, it is important to know and understand that there are several haunted cities in the world that are not only not deserted, but have a large number of people residing in them. These are towns where the veil between the physical world and the spiritual world are the absolute thinnest. These are towns where the souls of the deceased and other types of entities walk among the living and the living walk among the deceased and other types of hauntings such as intelligent hauntings, demons, and poltergeists.
There are many unfathomable paranormal mysteries that surround several cities worldwide. Ghostly tales and legends, urban legends, and even stories of ghost encounters surround these cities. If you are interested in enigmatic locations of the world, you are sure to enjoy learning about the cities that we will highlight in this section of Greatest Unsolved Mysteries. There are several reasons why many cities are believed to be haunted. In many places, specific battles and wars took place on the land that the city sits on and the ghosts are believed to be the spirits that lost their lives in those battles. In other situations, it is believed that an emotionally charged experience occurred in or around the city.
Regardless of the reason, there are several eyewitness accounts associated with the hauntings that are said to occur in various locations of the world. For example, in Florida, there are two cities that are believed to have a high level of paranormal activity. These are the cities of St. Augustine and Cassadaga. The hauntings in St. Augustine, for example, are believed to occur as a result of the pure age of the city as well as the battles that occurred there. The spirits in Cassadaga, for example, are simply a result of the tight knit community and the deceased loved ones that desire to assist and live among the living as part of the Spiritualism that they followed in life. Each haunted city has its own tale to tell and we created this section so that we could share them with you.


The City of St. Augustine
This is truly one of the most popular and most haunted places in Florida.

The City of Cassadaga
The Psychic Capital of the World.
Return to Haunted Cities Top of Page

Greatest Unsolved Mysteries Index

Return To Greatest Unsolved Mysteries Home Page